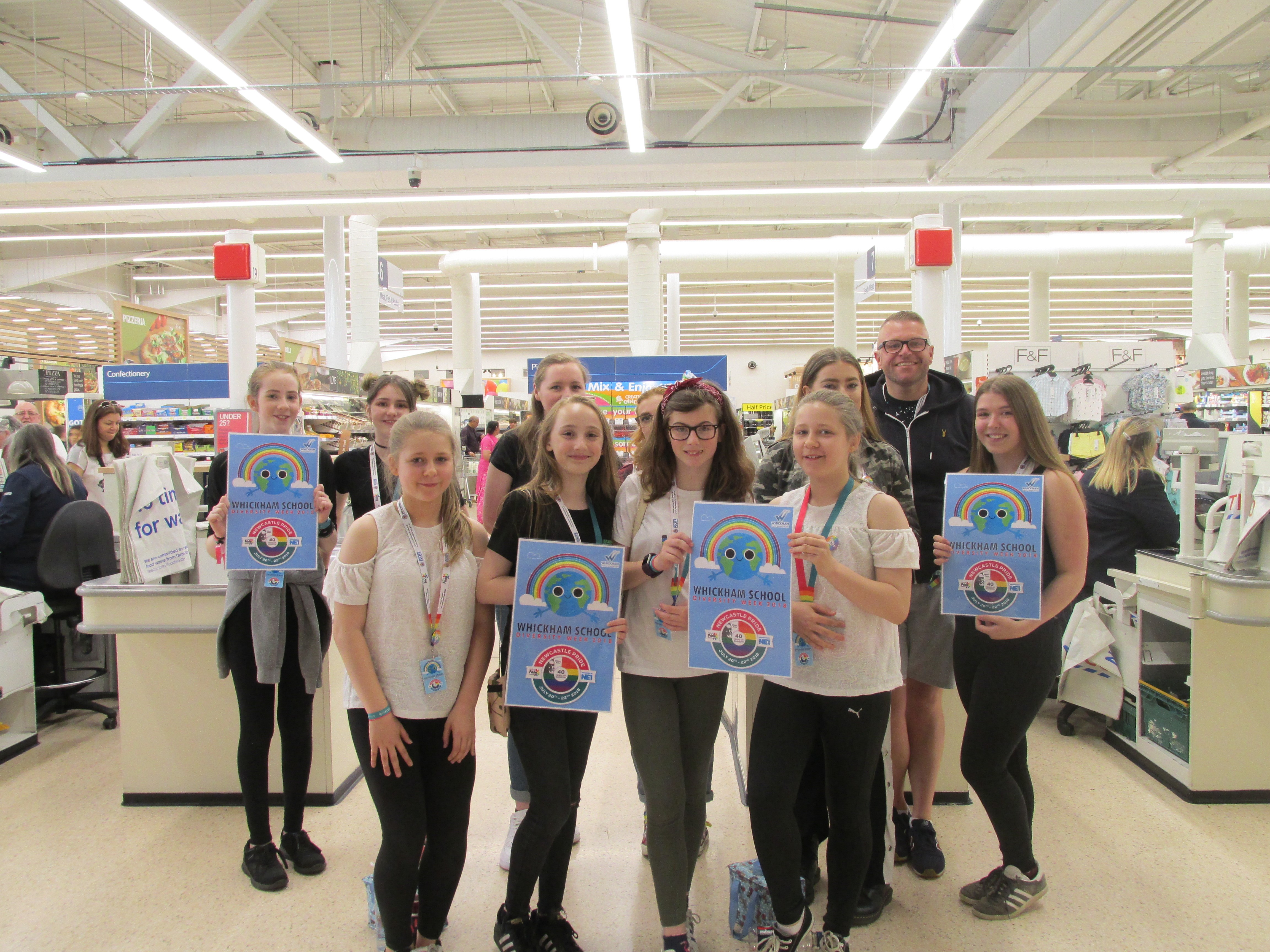 An LGBTQ+ group at a North East school teamed up with a local supermarket to help the community and raise money for a good cause at the same time.
Eight students from Whickham School's LGBT+ group, the Rainbow Society, and four members of staff were invited to Tesco, at Kingston Park, to take part in a fundraising bag pack.
And the group raised almost £400 in just a few hours, which will be split between the Rainbow Society and LGBT charity Northern Pride, who organise the annual Newcastle Pride festival, sponsored by business improvement district, NE1.
The Rainbow Society will use the funds to buy membership badges for the group, help put on an LGBT concert during the school's Diversity Week and create a banner for this year's Newcastle Pride parade, while money going to Northern Pride will be used to help fund the Tesco Family Zone at the festival.
Stephen Willis, festival director of Newcastle Pride comments:"It's fantastic that a group of young people have formed a society in their school to encourage open mindedness and tolerance. "The Tesco Family Zone is an integral part of the festival, which people of all ages can enjoy and the money the Rainbow Society has raised, as well as Tesco's sponsorship, will help us make it a really fun and engaging part of the day.
"Newcastle Pride relies on sponsors and donations to make sure that we can keep the festival free and we are really grateful to both the Rainbow Society and Tesco for their support."
Peter Grist, team manager at Tesco Bank adds: "The Rainbow Society is doing a wonderful job and we were more than happy to give the students a chance to raise some money to help carry out the campaigns they have planned."
"Supporting the LGBT+ community is very important to Tesco and we are delighted to be sponsoring the Tesco Family Zone this year."
Steve Haigh, head teacher at Whickham School comments: "I am delighted that our students and staff are so proactive in their support in celebrating LGBT+ and proud to be part of a diverse and positive school community"
This year's Newcastle Pride takes place from 20-22 July at Nuns Moor Park, with the parade starting at 12pm on Saturday 21July, at Newcastle Civic Centre.