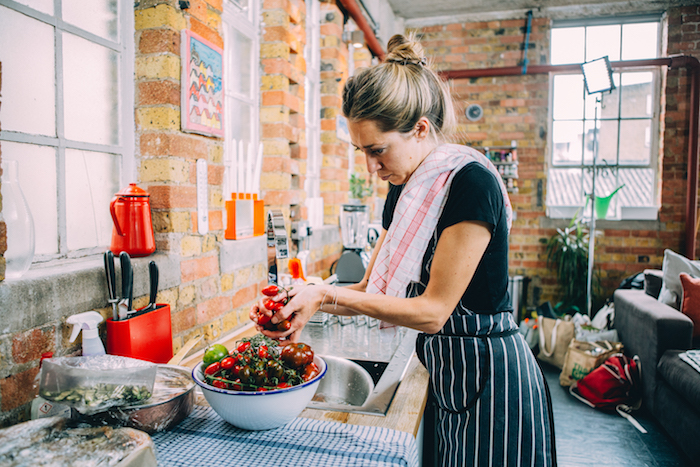 This summer, Spanish gazpacho brand Alvalle is encouraging us all to 'Start something with Gazpacho' as they launch their chilled starter in new markets across Europe.
Working with independent creative agency RPM, Alvalle has launched a summer 2018 supper club series called Gazpacho Gatherings, where influencers and consumers come together in a relaxed, at-home setting embodying the Mediterranean mood of Alvalle, to enjoy great moments around food, kicked-off with the deliciously simple gazpacho starter.
Alvalle has joined forces with Nina Parker, a chef in the Mediterranean food space, to help emphasise its quality credentials and build relevance for the product in the context of supper clubs; a thriving social trend and the inspiration to encourage consumers to create their own relaxed, at-home gatherings around food.
Nina introduces guests to Alvalle Gazpacho as the perfect starter to any meal, the catalyst for starting something, like an amazing evening sharing food and good times.
The first event took place in London on 16th May, with guests including Reggie Yates, Lorraine Pascale and Jack Guinness. There are more scheduled for the 20th and 21st June in London, and the concept will be activated across other cities in Europe.
Dom Robertson, managing director at RPM comments, "We are very excited to be helping Pepsico to launch Alvalle into new markets across Europe. We have created a concept that can be rolled out across Europe, inspiring everyone to start their summer gatherings with Alvalle."
Rob Barnes, marketing manager at Alvalle comments. "Our ambition for Alvalle was to anchor the product into that aperitivo pre-meal occasion, so hosting supper clubs felt like the most authentic way to see that come to life. With the first event we've been able to generate awareness of Alvalle to an audience who might not be familiar with gazpacho. We're excited about the next events in June, with Alvalle at the centre of creating moments centred around great food, drink and company. "