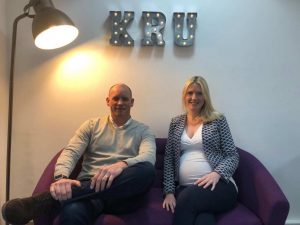 In line with the current Global interest and appetite for digital currencies and the agency's keen focus on being at the forefront of innovation in their industry, Kru Live have announced that with immediate effect they will be accepting any of the top five Crypto currencies as payment for their services for both UK based and international activity.
Tom Eatenton, CEO and Founder of Kru Live, comments– "Crypto currencies seem to be the focus of attention at moment in both commercial and dinner table conversations and I am confident in the place they have in future business transactions. We are willing to demonstrate this confidence and the desire of many of our global clients to find more cost effective means of doing business across borders by offering this as a method of payment. We are known for being innovators, embracing new technology in order to enhance the experience and results that our clients receive and have been given indications there is a demand, so if anyone is going to offer this first here in the UK I am happy that it is Kru Live".
"In a world that is seeing growing demand for virtual experiences and AR we have developed the UK's most experienced pool of tech-savvy brand ambassadors to deliver these events for our clients. We are now seeing the rise in interest and investment in crypto currencies so we again want to stay ahead of the game and ensure we are responding to client demand", adds Sarah-Jane Benham, managing director at Kru Live.
Kru Live are preparing to accept Bitcoin, Etherum, Ripple, Dash and Litecoin as means of payment and have put in place a detailed structure and processes to make this possible as well as to manage the risk in current currency fluctuations. "It won't be for every client" says Eatenton "… although if one of our clients wishes to use this method of payment then we are more than happy to accommodate them; if household names like Microsoft, Expedia and Subway can do it why can't we?"